it's a snowy, sunny Saturday and I am in the studio talking about wedding reception stationery. Fear not, I am heading back home again soon!
lots of Wedding Reception Stationery

I try not to come in at the weekends, after all, Mr TP and I spend enough of our lives here as it is, but sometimes working couples who want a consultation can't fit into my perfect work plan ( that one where I spend more time at home playing with our kids and baking!)
Gatsby Order of the day Stationery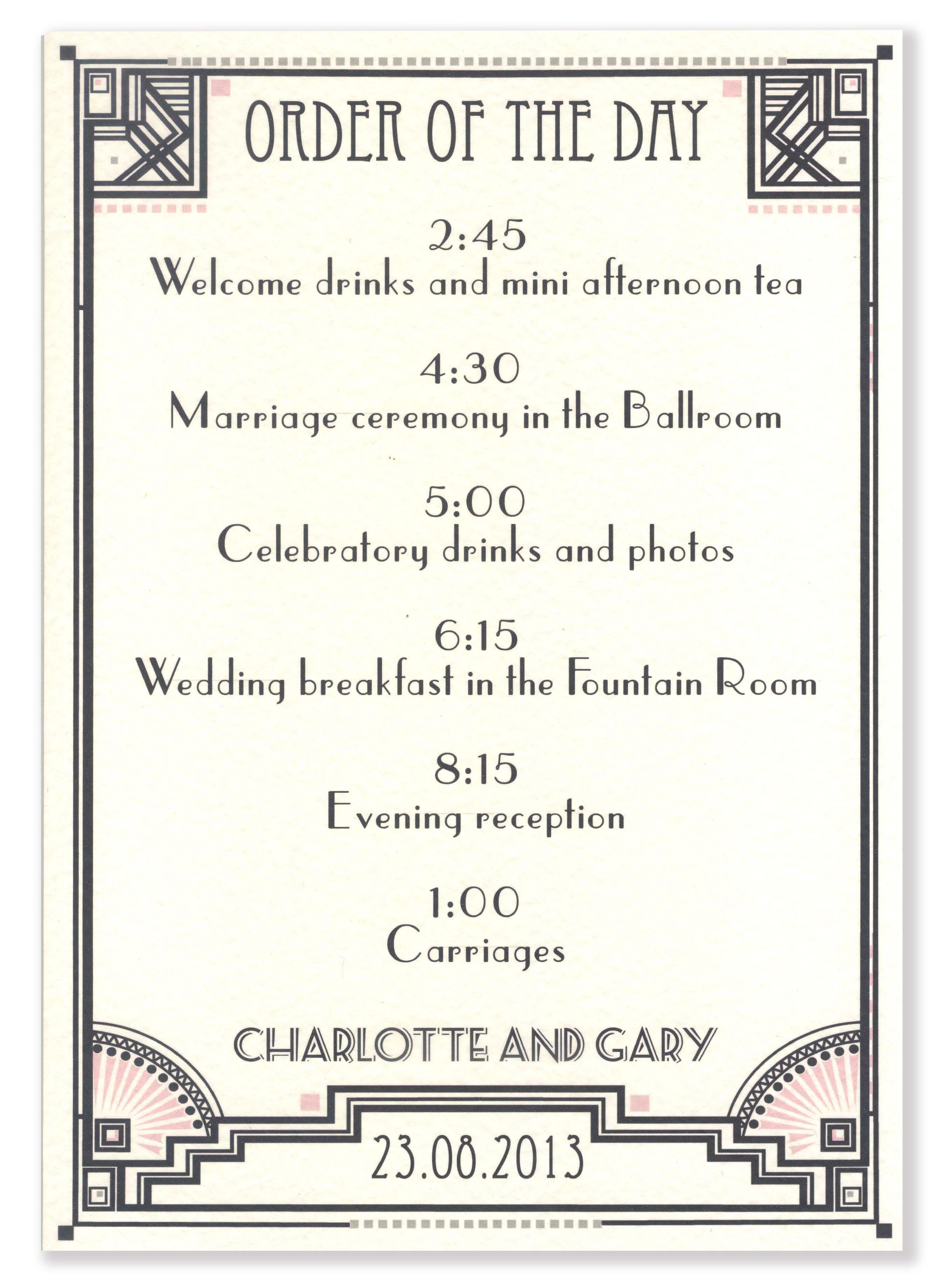 So today I have been chatting wedding reception goodies with H and her mum. I met them at Ullesthorpe Court's wedding fair recently and we chatted about our LoveLace range of stationery which suited H's plans for her wedding at the beautiful Mythe Barn
Love Lace Stationery

We had  lovely natter (both our families have roots in East Ham in Ldn) and eventually we got to receptions.
Summer Fete table numbers

I love making reception stationery, love how it ties together a couples theme and colours.
My fave recently have been the fun signs couples ask for to display on the day- Cakes, Instagram , Guest Books, Gift Toiletries Signs, MR & MRS Bunting,
Table Planners in portrait or landscape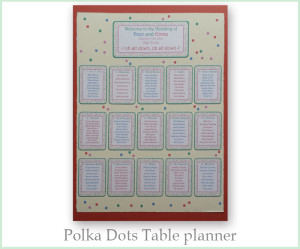 Table Planners (or just the cards for you to display,)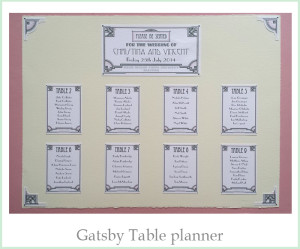 PostBoxes…
Bunting Wedding Postbox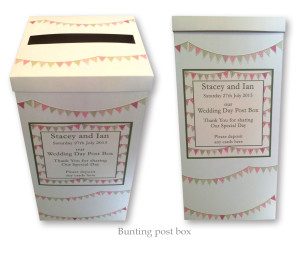 You name it, we have made them.
Best though are the fun ones, I-Spy camera signs,
I-Spy camera fun!

and soon I am making some 'cootie catchers' as they are called over the pond, fortune tellers we called them as kids!
What we make most, are place cards. Tent-fold trad ones, business card style, Lottery Ticket holders, tags with ribbons to tie to favours, so many different styles!
Wedding Reception Place cards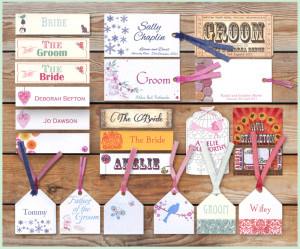 There are so many ideas, so much to create!!