It's a Saturday
and I am in the studio creating invites from our Love Lace range. Haven't been here at the weekend for a while as we've been busy meeting lovely couples and chatting stationery at Wedding Fairs across the East Midland. Most popular designs? Love Lace and our newest Baroque 🙂
They have been popular in all of our sample sales. Love Lace even got featured in this month's Wedding Ideas mag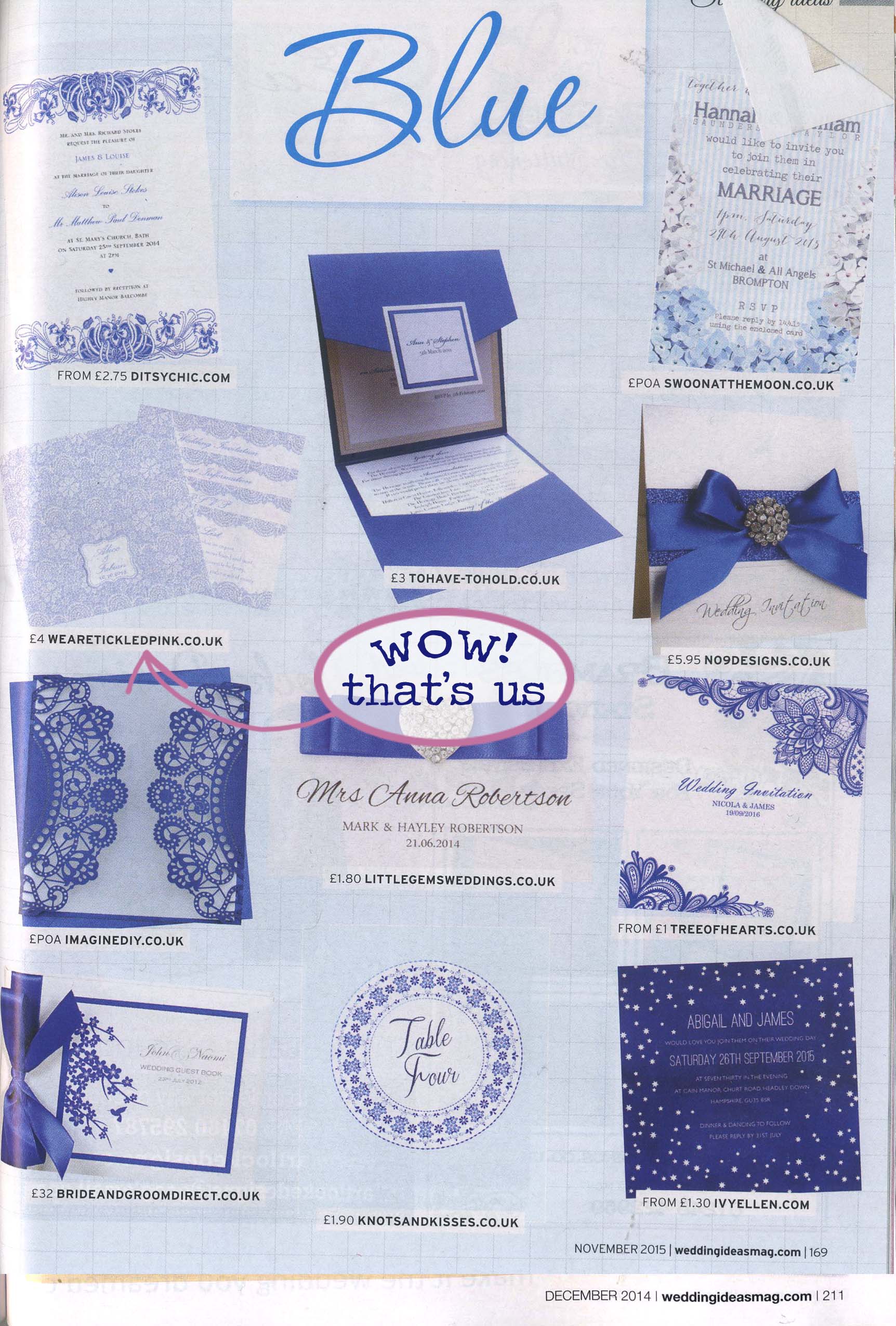 Now we've finished fairs until spring, I get my Sunday's back to spend at home.
It's been a noisy and busy day. Noisy because our studio is above the High Street shops in Leicester and I can always here the chatter of shoppers below, different today as I can hear kids today too, the joys of the weekend! Also noisy because the City Diwali celebrations are under way and our city loves to celebrate the New Year.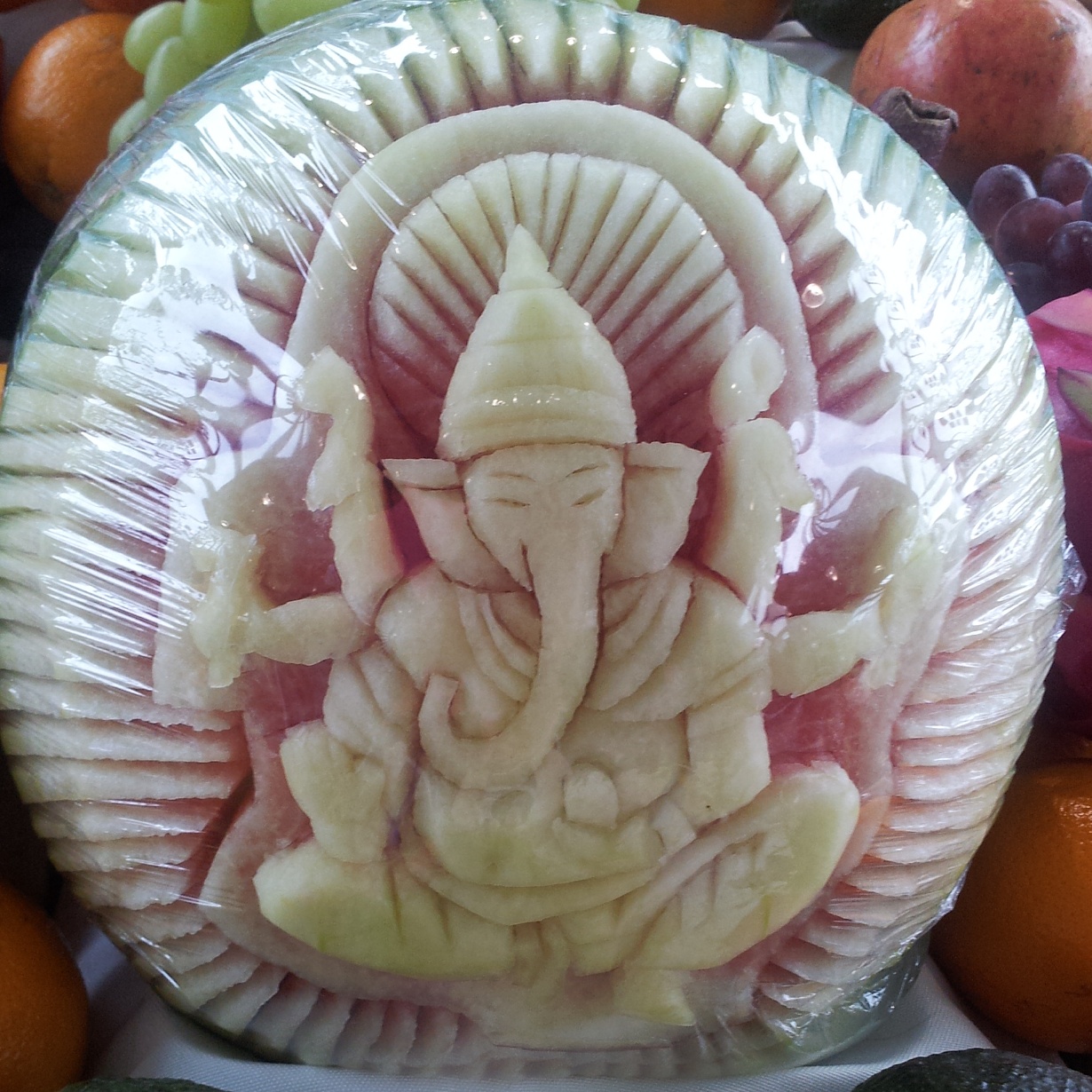 Drummers and stiltwalkers have kept me from my desk and hanging out of the studio window!
Here are some pics I took of carved fruit in a local store.
LOVE the colours!
Happy Diwali
I have been having fun playing with colours for stationery we're designing for 2016 weddings, ready to beat the Christmas postal mayhem!
It's lovely that our new designs are appealing to couples getting married. It's very satisfying to create an artwork from scratch (we don't buy in any artwork, so you won't find our designs offered elsewhere) Our designs are all unique to us 😉
I was quite surprised recently looking through a wedding mag to see similar/identical lace designs being sold by different companies. I also chatted to another stationer at a fair recently and was surprised that the lovely artworks they were selling, they bought in and stuck together. Guess I assumed everyone else sat slaving at a design desk like us, doodling and playing with colour and pattern!
I got to 'draw' on my computer and create a lacy pattern for our new LoveLace range. Repeat patterns and colour! We added it to all of our invite formats, the pocket for those needing lots of information included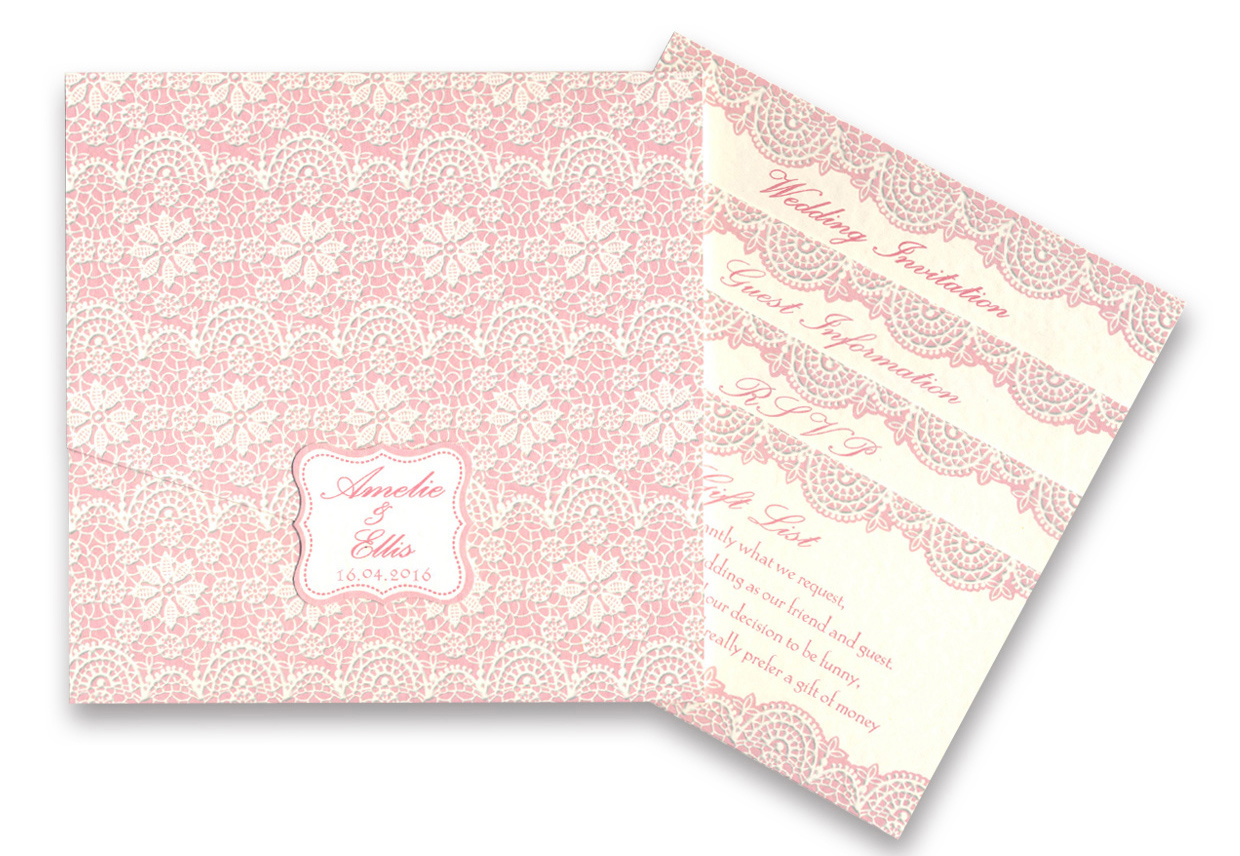 pocketfold Lace

I had great fun with the pocket, as although it opens with a flap, I joined the pattern together on the top and bottom flap- not the easiest thing to layout on a computer screen!
Then we have our mid-range invites, the folded ones! Mostly we create them as A6 gate-folds, as I LOVE the format and fun way they open off-centre.
A6 Gate-fold Love Lace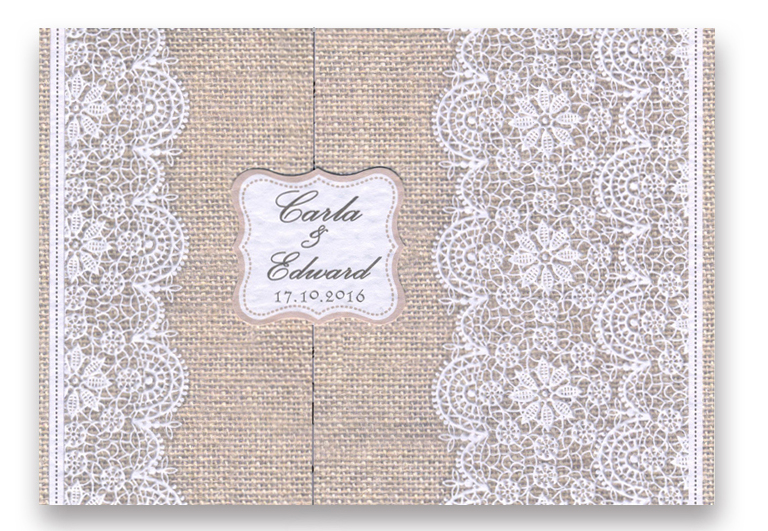 The other format we use our designs on is either a flat square or A5 shape, again these Love Lace can be with a colour to match your palette, a wood background or hessian. Your choice!
Love Lace Flat a5 or square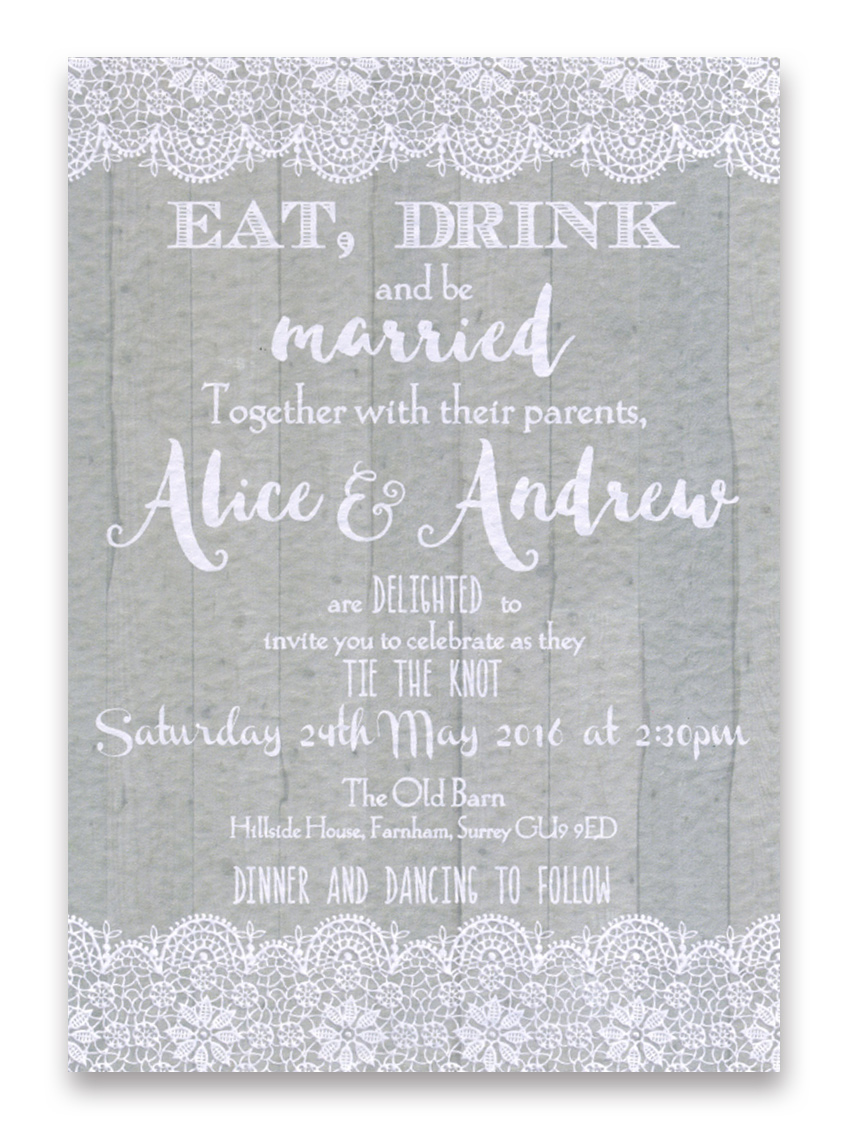 We have been creating invites today in lilac, another in hessian on cream and a third with less lace on the cover, to match the inserts from the pocket.
we're happy to tweak our designs (within reason!!)
So that's 3 Love Lace invites worked on today. Also a passport, Lovedoves and a new WANTED Poster… but more about that one another day!