Design Ranges for our
Wedding Stationery
All of our design ranges are in these gorgeous little boxes
so click on a box to unwrap the stationery designs within!
You can also click on one of these categories to explore the different design ranges that we offer…
Wedding Stationery Design
Our design collections contain a selection of stationery ranges to suit
most budgets and styles to compliment your wedding.
At Tickled Pink we love colour and pattern and fun openings.
We love to design, we love chatting with couples about their wedding design plans and most of all we love creating your stationery.
The Collection
The design collection contains florals, vintage, graphic, bunting, love birds, tea cups, and much more.
Colours can be tweaked to suit your day.
Just email us and ask if you have a query
You never know what we can do until
you ask us 🙂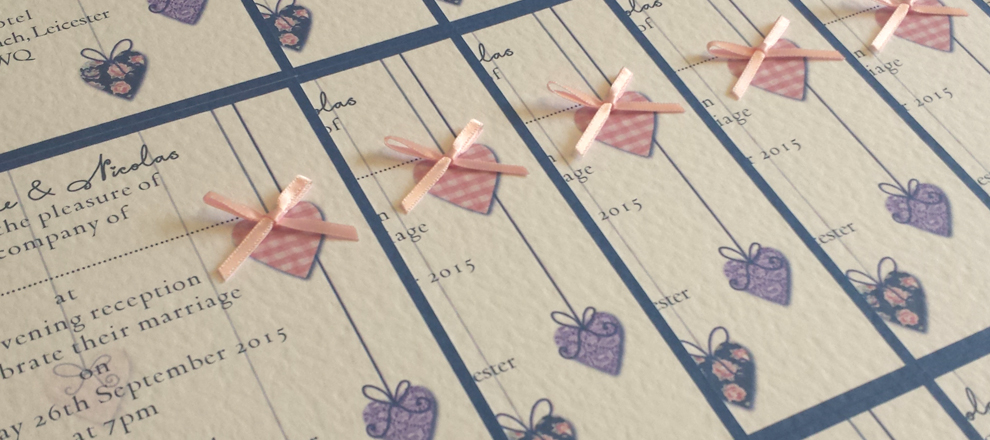 Wedding Stationery designs
with love
and hearts!
Save
Save
Save