2015 has been another fun year for Tickled Pink
As 2015 comes to an end, it's great to look back at what we have achieved.
Lots of couples in 2015 have asked us to make their wedding stationery, and boy they have asked us to make great papery goodies! I love the variety and imagination, from fabulous new colourways to inventive receptions. We got asked for far more reception stationery in 2015 than ever before. From lovely tag place cards to fun 'I Spy' photographs to keep guests busy.
We have introduced 5 new collections and all have been ordered, which is wonderful! You spend ages creating a new range and then panic that no one will want to commission it! So THANKS!
2014s new ranges have gone from strength to strength. Gatsby has been very well received by you all as the Art Deco theme continues. The Art Deco theme has given our Mackintosh Roses and new lease of life and has been ordered a few times in different colours too.  English Meadow found a bike and signs too! Beach Huts now has a version with out the starfish, all replaced by shells. new colours galore- especially for our Bunting!
Tom even made  a little slideshow to show you how he makes our pocketfold invites Tom-makes-it-all-by-hand !!
We even managed our usual 6 weeks working from the 'Summer studio' which happens every year as Nikki moves over to live with her parents in France with the kids and they relax and go to a local French school 3 days a week whilst Nikki works part-time and bores everyone on the business Facebook page with their exploits and night markets and cake. especially lots of French cakes!!!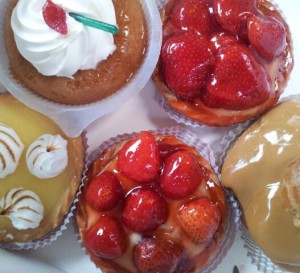 oh and we released our new website- that took us ages to create and we couldn't believe how long it takes just to edit all the photos and label them!
Another highlight? In fact definitely the highlight of 2015- is just how many couples have been kind enough to leave us lovely words about what we do and send GORGEOUS photos of their weddings and our stationery- without you liking our work, we wouldn't exist- so
THANKS EVERYONE!