One thing I love about my work at Tickled Pink is the variety.
No two days are ever the same. Tom and I drive to work together, after a workout at the pool for me then dash back home for a quick coffee and chat to the kids before they head out to school. Tom's morning I gather consists of reminding kid1 to get out of bed whilst kid2 argues about the merits of having TV instead of breakfast. We drive into the City. Park. Walk 15 mins to our studio overlooking the High Street (is it sad that we both have an app for 'steps walked' and calories burned and compare them??!)
We always have in mind a list of what has to be done. Rarely does it work in the planned order. Is everyones life like that?
Today I had planned to edit all the photos of our new wedding stationery range. A new range is never a quick job. To start I researched my intended theme 'Baroque' suggested by lovely Helen at www.helenalborncakes.co.uk as well as the photos she sent me that she had seen, and then I doodled and sketched.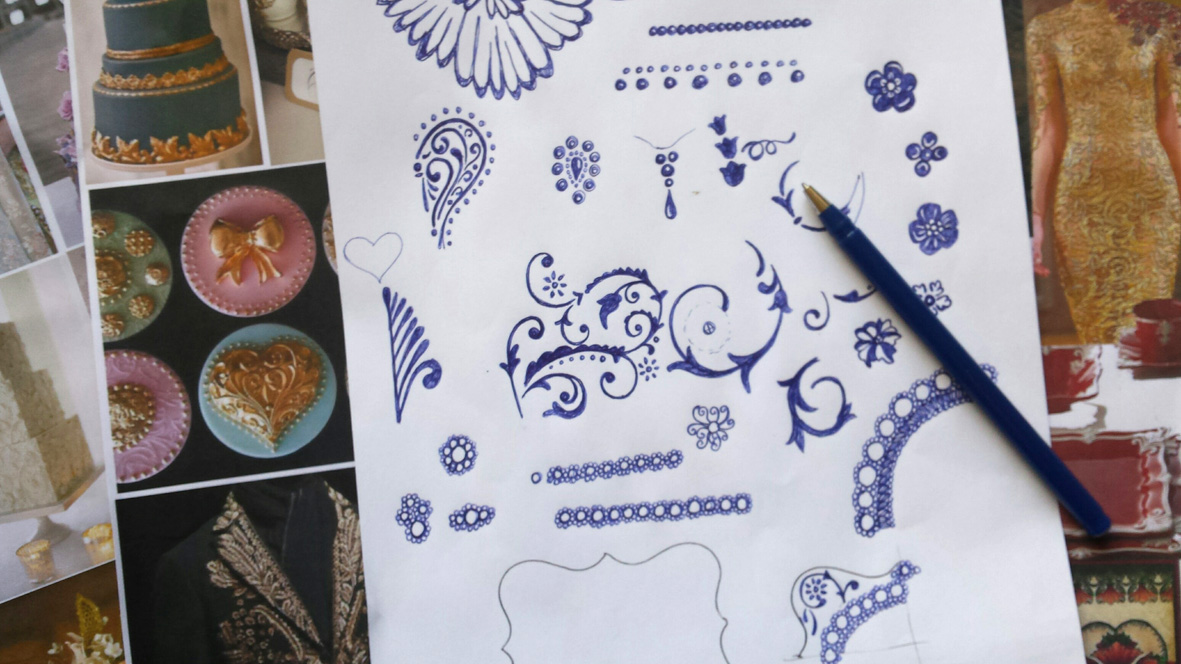 After fitting to templates and choosing colours and test printing and moving to make them work and fold correctly (most of last week in between meetings and on-going orders!) Then I printed them all out, Tom made all of the new stationery formats and that brought me back to scanning and editing today. Finally they were real photos to be edited. Then a set needed to be edited for PR on white backgrounds and for lovely www.weddingideasmag.com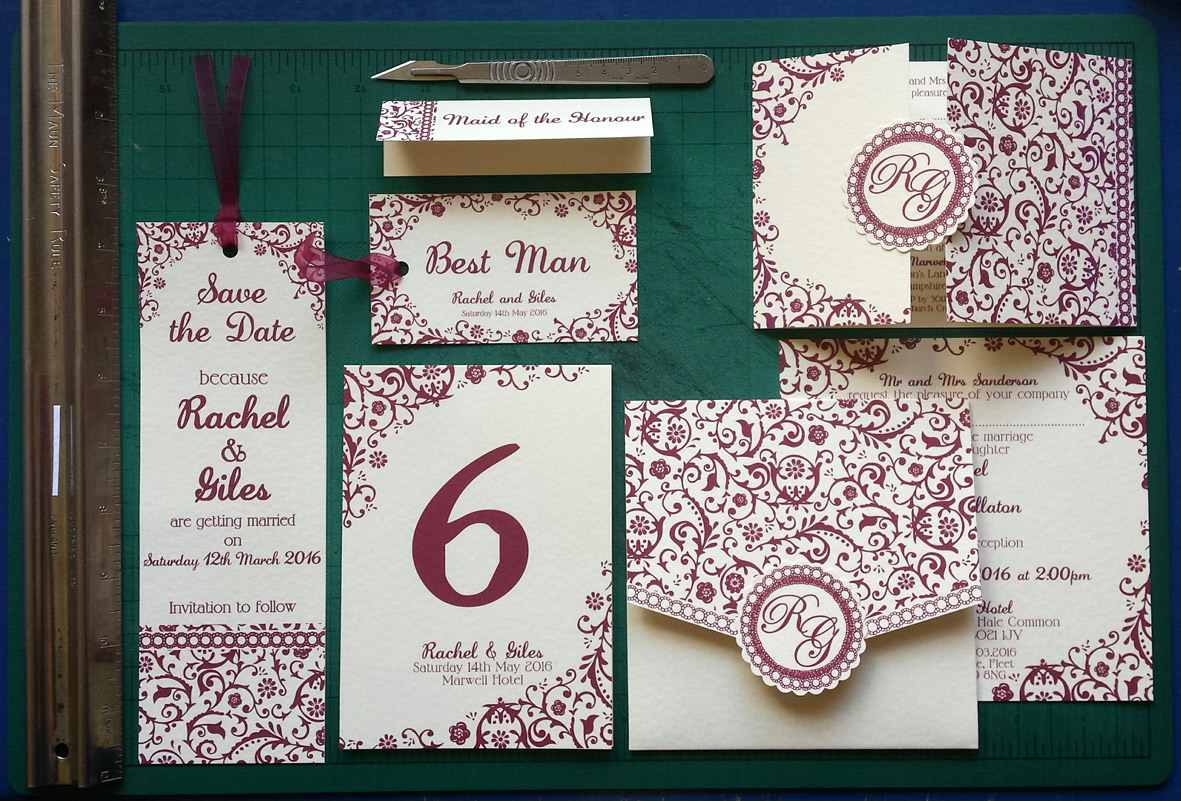 Then another set for our website design range page, gallery photos, header photo and more …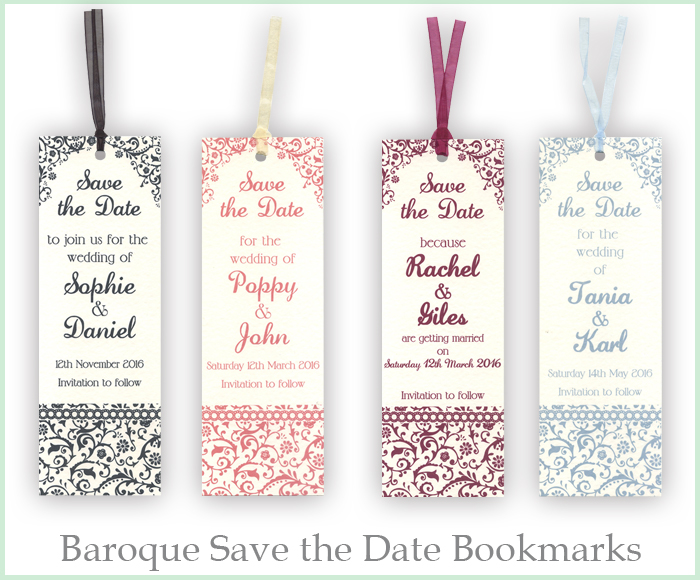 Then time spent on PR & planning to do for Leicester Wedding Network .
Next a photo uploaded to our Pinterest Boards…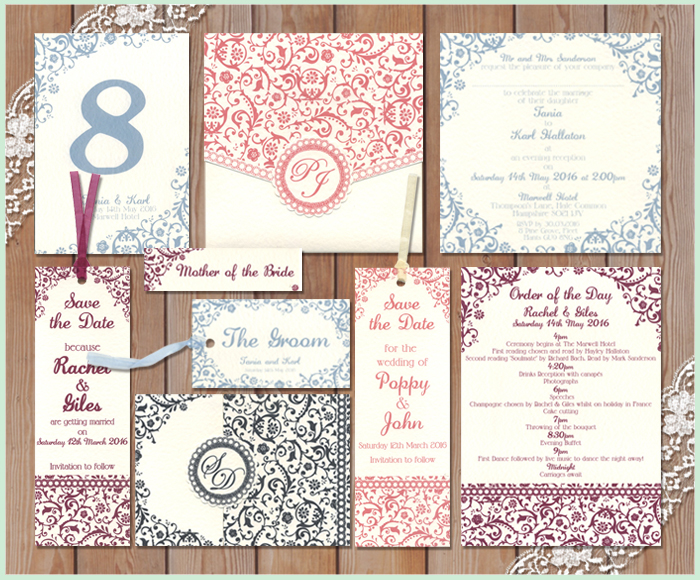 Then back to editing….
Then there's been Twitter. This month's Wedding Ideas Mag came out today so as well as a quick glance through it there have been many Tweets too and stationery to share 🙂
Then there's our eBay shop to fill with the new Baroque stationery range.
Then a bit more tweeting.
Then back to lovely couple, Jonathan and Greg and creating their reception stationery for their wedding.
Oh and I still have to prep for a lecture I am now giving on Monday at de Montfort Uni, I was second fiddle, but illness has bumped me up the rota and I need to gen up on the Power Point Slides…
Meanwhile Tom has been singing along in his studio to BBC6 Music (loves a bit of RadMac!) and making Christmas wedding Invitations.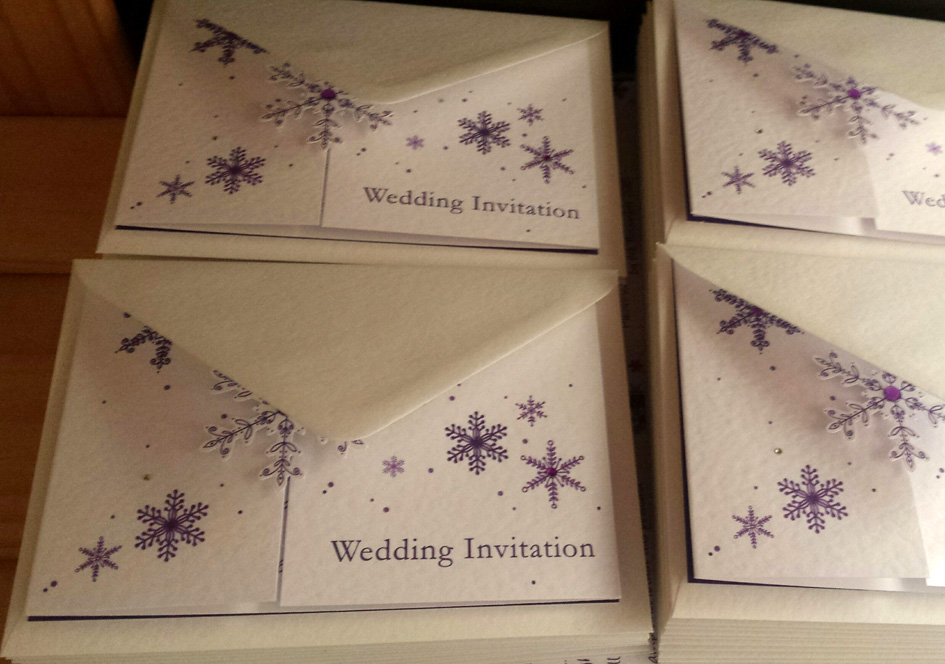 Snowflake stationery for Laura & Craig and Winter Wonderland for Rachel & Darren. He might even get to do some parceling-up. Maybe.
So now I have distracted myself from uploading the new range by writing a blog instead I guess I had better get back to creating a new gallery for our Baroque  stationery range…..
And it's only mid-afternoon, so plenty more to surprise me with!